rigotex ag – «swiss house of textiles»
Classic and cult home textiles - Made in Switzerland
With the two brands «KULTSCHTOFF» and «MEYER-MAYOR» rigotex ag - swiss house of textiles offers a varied and colourful range of cult kitchen and home textiles from its own Toggenburg weaving mill. Both KULTSCHTOFF and MEYER-MAYOR stand for high quality from Toggenburg and meet the expectations of demanding customers.

News
1. December 2019
ONARIS 2020 Zurich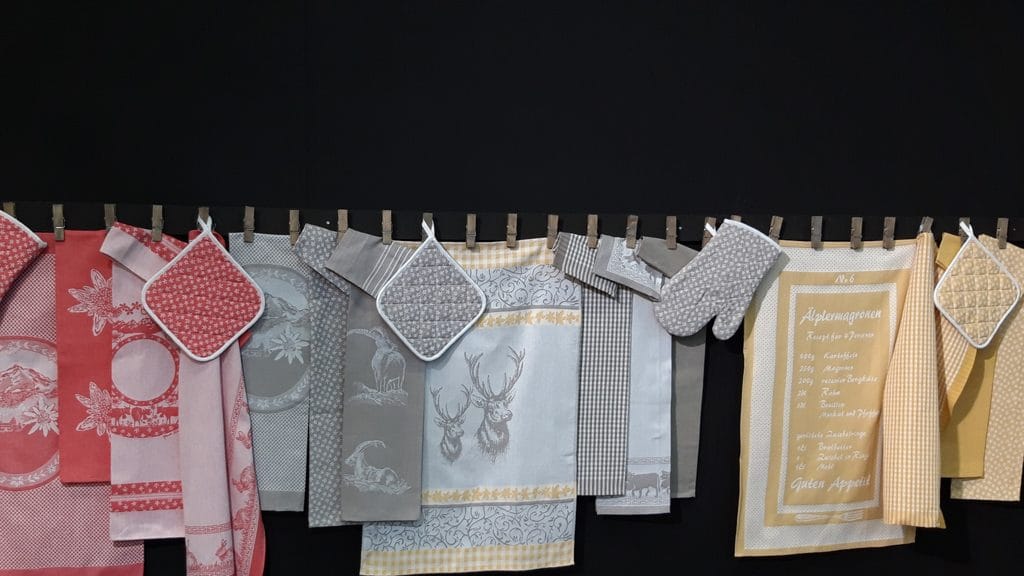 We will exhibit at:

ORNARIS-ZURICH: 12. to 14. January 2020
for specialised dealers only
Read article →
11. October 2019
WEBSCHTÜBLI - The only factory shop
Rigotex produce the world largest assortment of kitchen textiles "Made in Switzerland" in Bütschwil. Here in Bütschwil the fabrics are designed, yarn ordered to be dyed, towels woven and sewed.
Our WEBSCHTÜBLI is the only factory shop for the brands MEYER-MAYOR and KUTLSCHTOFF.
Read article →
10. May 2019
TOM 2019 - Attraktives Messeangebot

Wir sind an der Toggenburger Messe TOM 2019
MEYER-MAYOR
und KULTS
CH
TOFF Produkte für Küche, Wohnen und Bad zu günstigen Messekonditionen.
Read article →
Information and offers with our
Newsletter