rigotex ag – «swiss house of textiles»
Classic and cult home textiles - Made in Switzerland
With the two brands «KULTSCHTOFF» and «MEYER-MAYOR» rigotex ag - swiss house of textiles offers a varied and colourful range of cult kitchen and home textiles from its own Toggenburg weaving mill. Both KULTSCHTOFF and MEYER-MAYOR stand for high quality from Toggenburg and meet the expectations of demanding customers.

News
2. December 2020
Weihnachtsferien
Vom 24. Dezember 2020 bis 08. Januar 2021 bleibt unser Geschäft geschlossen!
Wir freuen uns, Sie ab dem 11. Januar 2021 wieder bedienen zu dürfen.
Ihr rigotex-Team
Read article →
31. August 2020
MEYER-MAYOR international
MEYER-MAYOR conquers Singapore
The textile classics "Made in Bütschwil" - "Made in Toggenburg" are also becoming increasingly popular internationally.
Read article →
30. August 2020
Larger weaving capacity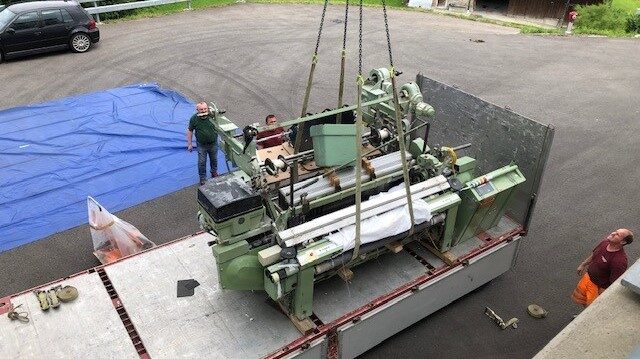 New machines for the weaving mill in Bütschwil
Rigotex ag puts two more looms into operation in Bütschwil.
Read article →
Information and offers with our
Newsletter